Hey everyone! Here is my second installment of vintage christmas card icons! There are 50 icons in this batch as well... again, I've decided to do installments of 50 because I have a TON of pictures to make icons with! Anyhow, I hope you enjoy this round as well!

Teasers ::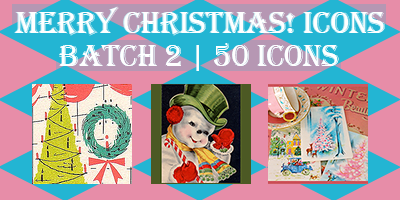 The rest are HERE at my journal :
pianokitten
♣REMEMBER♣
♥ Comments are love
♠ Credit (to
pianokitten) is amazing
♦ Enjoy!
x-posted with love